Constructed in 1908, the 30,000 square-foot Historic Grant Avenue served as a place of worship for the Grant Avenue United Methodist Church when in 2000 the congregation donated the building to the community.
Today designated a Colorado Historic Landmark, part of the recently established Grant Street Historic District and host to 24 local non-profit organizations and other community groups. We serve over 2,000 people each month!
The beautiful Sanctuary portion of the building contains one of Colorado's finest historic pipe organs and has hosted numerous magnificent weddings. It also doubles as performance space for many of the groups that rehearse and play here.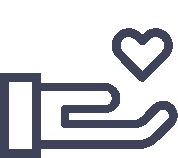 "Giving is not just about making a donation. It's about making a difference"
subscribe to our newsletter